Exeter's Underground Passages
Exeter's Underground Passages: Take a tour in medieval subterranean passageways that used to transport water under the city centre.
Dating back to the 14th century, these medieval passages under Exeter High Street represent a unique ancient monument. They were built to house the pipes that brought fresh water to the city and today visitors can enjoy guided tours of this fascinating attraction that takes you underneath the heart of Exeter.
Due to the nature of the Underground Passages tour times are subject to change, and it is always advisable to get in touch before you visit. During school holidays, advance booking is essential.
Please note Exeter's Underground Passages are currently closed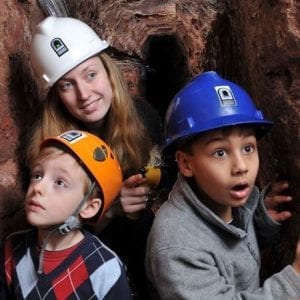 Contact Details
01392 665887
Visit the website