Mooch
Mooch is the latest brand of the Cardzone Ltd business. Cardzone Ltd is an independent, family-owned chain of 180+ card & gift stores across the UK established 20 years ago.
In a Mooch store you will find a huge range of contemporary and traditional cards including birthday, blank, humour and occasions from a vast array of suppliers to suit all budgets.
Within our Stationery category the Peter Pauper and Museums and Galleries ranges sell really well along with leading stationers Tinc and Legami.
Our Gifting is varied but our top sellers include Jellycat and Wrendale (although unfortunately these are not available in every store).
As part of Home & Fragrance, we have a selection of our own bespoke Mooch candles which adds a nice touch to both our brand and store.
We also have a wide range of colouring and activity books as well as children's games and puzzles.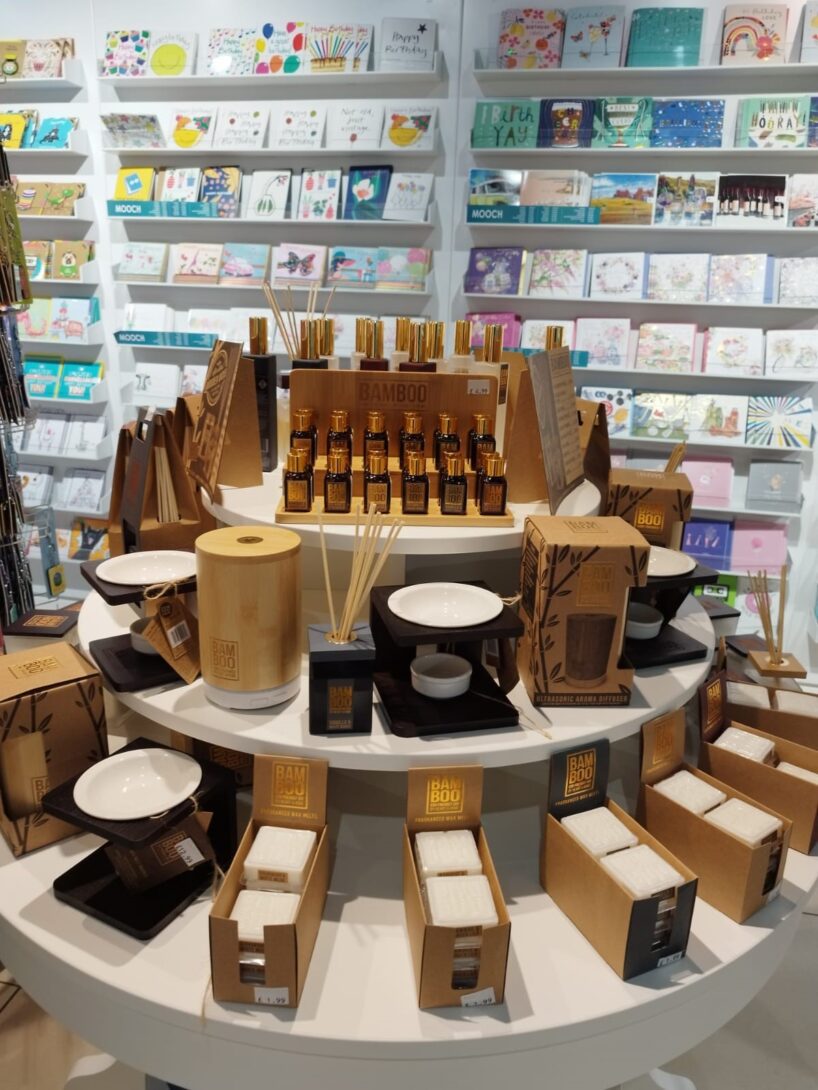 Shopping Hours
Monday
9.00am - 5.30pm
Tuesday
9.00am - 5.30pm
Wednesday
9.00am - 5.30pm
Thursday
9.00am - 5.30pm
Friday
9.00am - 5.30pm
Saturday
9.00am - 5.30pm
Sunday
10.30am - 4.30pm
Contact Details
Visit the website