Crew Clothing Company
Crew Clothing Company: a British lifestyle brand for a smart casual wardrobe.
Crew Clothing designs timeless menswear and womenswear to suit your lifestyle, from week to weekend. The company has been trading for over 20 years and still maintains close ties to the British coast with its nautical design heritage.
The designs are classic in style but work for modern lifestyles. You will find wardrobe staples such as polo shirts, rugby shirts, blazers, shirts, cable knits and of course its iconic Padstow sweat. So if you're looking for quality pieces that will give you sartorial versatility then look no further.
For a full list of all the fashion retailers at Princesshay click here.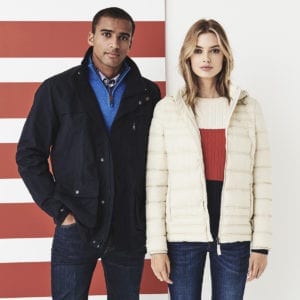 Shopping Hours
Monday
9.30am - 5.30pm
Tuesday
9.30am - 5.30pm
Wednesday
9.30am - 5.30pm
Thursday
9.30am - 5.30pm
Friday
9.30am - 5.30pm
Saturday
9.30am - 5.30pm
Sunday
11:00am - 5.00pm
Contact Details