PANDORA
PANDORA: hand-finished and contemporary jewellery at affordable prices.
PANDORA designs, manufactures and markets jewellery made from high-quality materials. Inspiring women to embrace their individuality and express their personal style, PANDORA's stylish and feminine jewellery captures the unforgettable moments and personal values in life.
Looking for a unique gift for a loved one? Or a timeless piece of jewellery to mark a special occasion? Visit PANDORA's Exeter store to browse through their beautiful collection of bracelets, rings, necklaces, earrings, charms and more.
For a full list of all the retailers at Princesshay click here.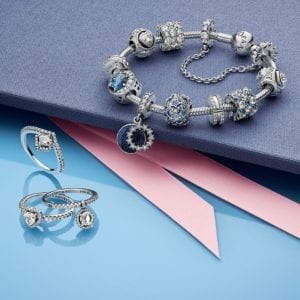 Shopping Hours
Monday
9:30am - 5.30pm
Tuesday
9:30am - 5.30pm
Wednesday
9:30am - 5.30pm
Thursday
9:30am - 5.30pm
Friday
9:30am - 5.30pm
Saturday
9:30am - 5.30pm
Sunday
10:30am - 4:30pm
Contact Details