Leftfield
Leftfield : Organic Beauty, Wellbeing & Treatment Rooms
Nature is not a place to visit, it is home.
We are people born from a love of nature and the power that it has to heal. Whether that's immersing ourselves within it on a blustery coastal walk, plunging into a pool on the moor or simply being still, watching and listening whilst it unravels it's secrets. Nature has the ability to lift our spirits and make us feel connected and alive.
We also believe in harnessing nature's healing properties for our health and wellbeing. Whatever advancements humans have made in healthcare over the years, nature still provides the source and solutions for many of our ailments.
That's why minimising the impact on our environment and protecting nature is so important; because the ability to source organic, wild crafted and natural ingredients helps sustain us. It's something we must never lose sight of as it's the very lifeblood of who we all are.
After more than twenty years working both for and with Neal's Yard Remedies; latterly with our own franchise stores, it was time for our journey with Neal's Yard Remedies to evolve. We went from franchisee to 'heritage partner' and in doing so our new independent brand, Leftfield was born.
As Leftfield, not only can we sell the full range of Neal's Yard Remedies products but we are now able to expand the range of products we offer.
We understand that there is so much 'greenwashing' out there, that it's hard to tell what is actually natural and sustainable. With years of industry experience and following our rigorous research, we will provide a carefully curated collection of brands which are authentically natural and we know you will love.
Our rebranding as Leftfield, also allows us to widen our range of our natural medicine and well-being products, which are at the very heart of what we do.
What fulfils us, is being part of a local community. We love being there to help you and want to create a space where we can all help one another. In short, we want to provide a place, a home, that hopefully makes us all feel better.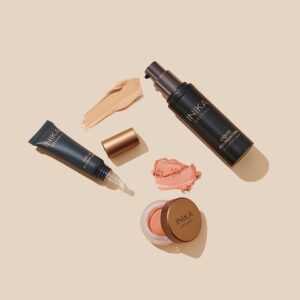 Shopping Hours
Monday
9:00am - 6:00pm
Tuesday
9:00am - 6:00pm
Wednesday
9:00am - 6:00pm
Thursday
9:00am - 6:00pm
Friday
9:00am - 6:00pm
Saturday
9:00am - 6:00pm
Sunday
11:00am - 4:00pm
Contact Details
01392 438127
Visit the website
leftfield@leftfieldliving.com