Exeter Works Hub
Exeter Works – a partnership between Exeter City Council and Exeter Chamber of Commerce – and Devon County Council, have joined together to create a space where people searching for a job will be able to obtain face-to-face information and support at the hub, which is based in Princesshay. There will also be opportunities for businesses to advertise vacancies and training opportunities.
Young people aged 16-24 will benefit from their own dedicated service, Youth Hub Devon, with specialist support and information available on employment, training and learning opportunities.
Devon County Council and Exeter Works have brought together more than 25 organisations, including the Jobcentre Plus, National Careers Service, CSW Group, Exeter College, recruitment agencies, local businesses and training providers to offer vital employment and training information to the public, to help the economic recovery of the Exeter and the wider Devon economy.
Exeter Works Hub is located at Princesshay, Dix's Field, Exeter, EX1 1GF. Get directions via Google Maps
Book an appointment – Exeter Works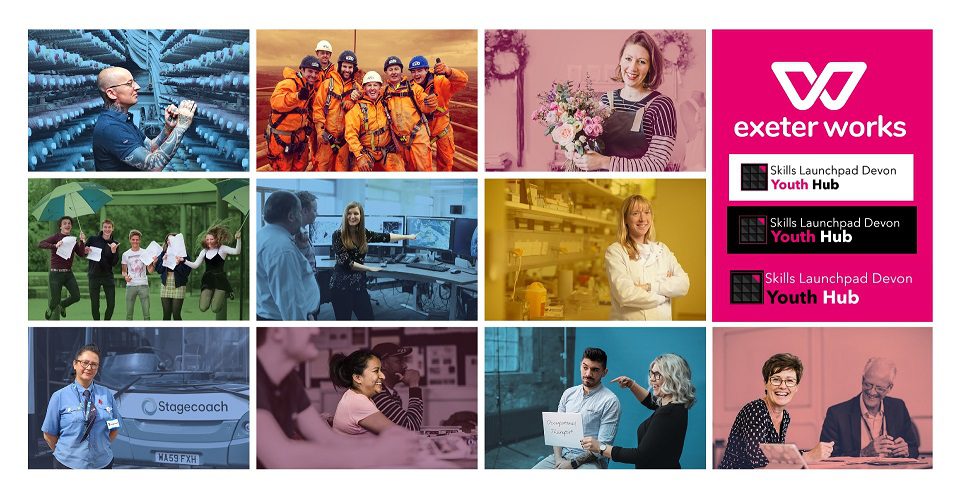 Shopping Hours
Monday
9:30am – 4:30pm
Tuesday
9:30am – 4:30pm
Wednesday
9:30am – 4:30pm
Thursday
9:30am – 4:30pm
Friday
9:30am – 4:30pm
Saturday
Closed
Sunday
Closed
Contact Details