Lush Launch New Bring It Back Scheme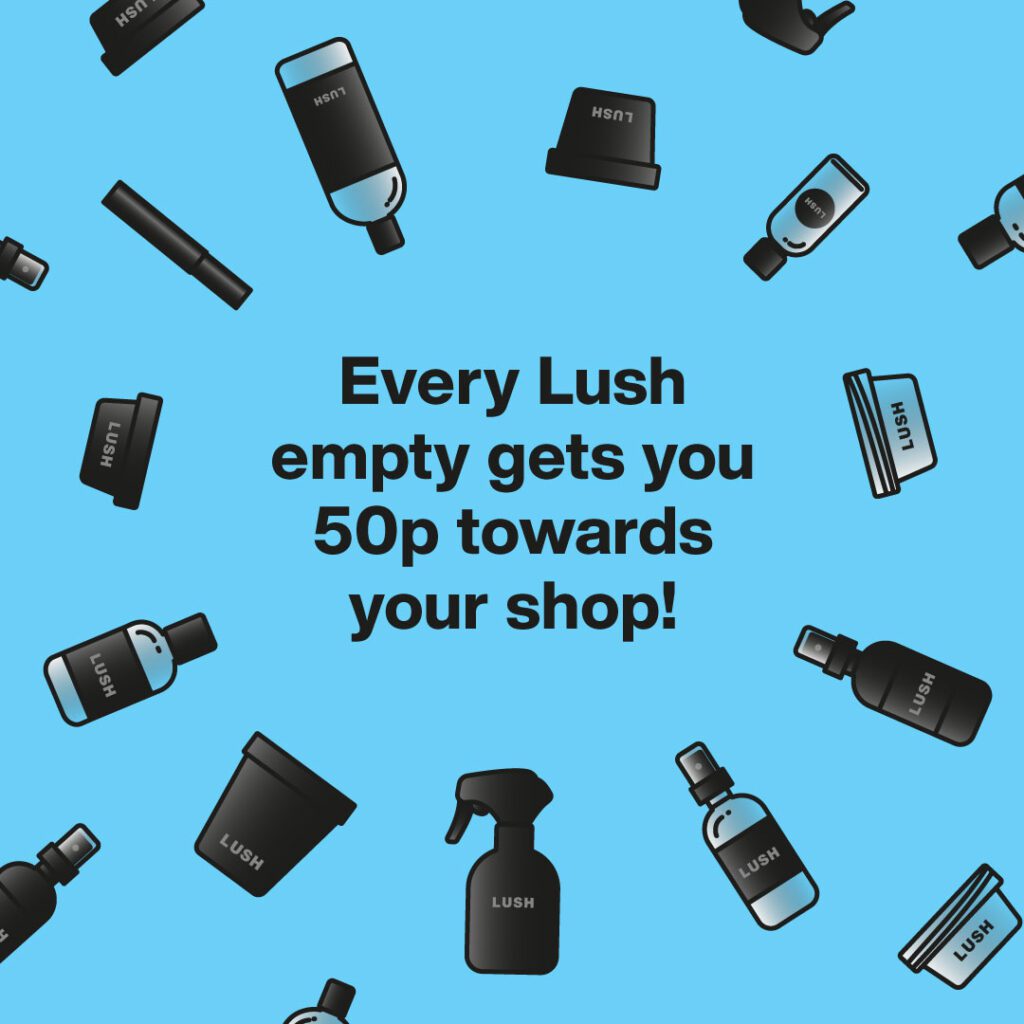 Have you heard the news? As part of Lush's mission to 'Leave the world Lusher than we found it', Lush have launched Bring It Back – a fresh new packaging returns scheme enabling customers to bring back any full-sized Lush plastic packaging to their local Lush shop to be recycled. For each plastic Lush item returned, customers will receive a 50p deposit to spend on their Lush basket that day.
The returned packaging will then be sent to the Greenhub, Lush's UK recycling hub, where packaging is processed and sent to our UK partners to be remoulded into new black Lush pots or used as industry feedstock material.
So whilst you cannot visit Lush in Princesshay just yet it means you can collect your Lush empties ready for when the store reopens.
For more information visit the Lush website