Welcome to The Hive!
Princesshay's new educational space, The Hive, is now open and it's buzzing with activity. But what is it all about? Read on to find out!
Newly opened, just in time for half term, The Hive is dedicated to our Rooftop Garden and the Honeybees that live there. The Rooftop Garden was built above the Centre in 2012 and while you can book a tour to visit the garden during spring and summer, the garden is not visible at ground level where people shop.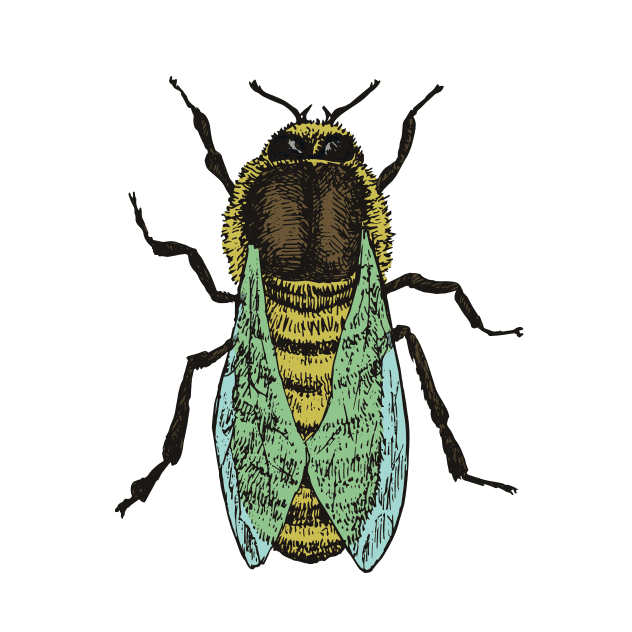 Created as part of our ongoing commitment to sustainability, The Hive enables visitors to observe the activity inside a real beehive through a series of glass panels and is an exciting and engaging way to help children to understand the importance of bees and other pollinators. The Hive is open daily from 10am-4pm and can be found in Bampfylde Lane between Superdry and Chandos Deli.
If you are interested in a tour for a school or group, or would like to volunteer to be a Princesshay beekeeper, contact the Centre Management team on: 01392 456548
What you can do to help bees:
Set up a bee garden
Even if you only have a small space, any planting can benefit bees. Perhaps you have a windowsill that could fit a planter, pots on your patio or even a hanging basket – they're all great ways to attract wildlife. Alternatively, search online for community gardens in your neighbourhood to get involved in.
Provide water
Bees need water that is shallow, so if you have a pond or bird bath, place a few stones at the edge to help them to reach it. If you don't have these, you can simply fill a saucer with stones or even marbles and just cover the stones with water instead.
Choose bee-friendly plants
There are lots of plants that are bee friendly, from herbs and grasses to shrubs to trees – just choose something that will suit the space you have. Like humans, bees need food and shelter throughout the year, so select a range of plants for the different seasons. Do you prefer to grow fruit or vegetables? Bees love many of these, too.
Leave the grass to grow
Cutting the grass less often gives bees and other pollinators shelter and a place to feed. If you have a lawn, why not take part in No Mow May or in a bigger garden you could leave a section to grow instead of cutting, or even create a mini wildflower meadow.
Make a bug hotel
This could be as simple as a small wood pile in a corner where bugs can nest. Or, if you have some bricks with holes lying around, fill the spaces with twigs, moss, and leaves. In fact, if you want to make a really simple bee sanctuary, you can even fill an empty tin can with bamboo.