Spotlight on: Coal Grill & Bar
From starting the day with a hearty breakfast to starting the night with a cocktail or two, Coal Grill & Bar is a venue you'll love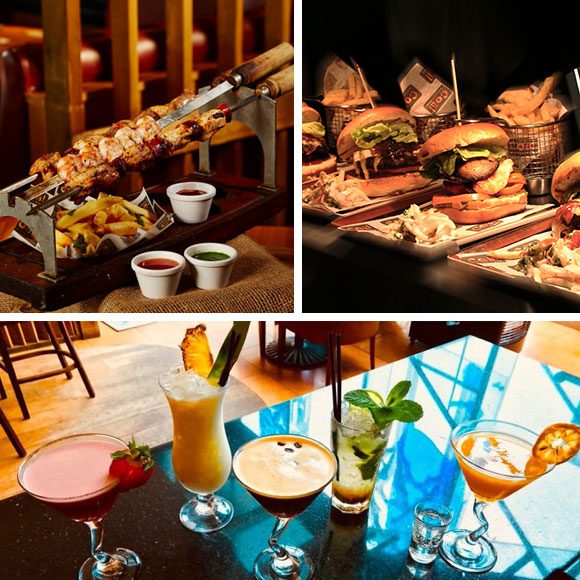 We think Coal is a great all-rounder – perfect for visiting at any time of the day. The breakfast menu is packed full of delicious offerings such as Toasted Flatbread topped with a poached egg and smashed avocado, and American Style Pancakes with grilled bacon, fried egg and maple syrup, which are perfect options for a lazy weekend brunch.
The main menu serves up everything from burgers, hotdogs, barbecue favourites and steaks to Coal's Legendary Firesticks – flame-grilled skewers of prime meat and seafood served to your table on a hot skillet with fire roasted sweet peppers, tangy tomato sauce, fresh courgettes, mushrooms, chilli and red onions. They're amazing! Sweet-toothed folk will be satisfied by the dessert menu which includes Peanut and Caramel Tart, Coal Mess and Chocolate Fondue.
If you're looking to get a party started, the expert bar staff at Coal will be waiting to shake you up something spectacular. The impressive cocktail menu means you'll want to try more than one! We recommend the Gin and Raspberry Collins and the Singapore Sling, both of which are on the 2 for £8 list, which is available all day everyday! (Both cocktails ordered must be the same.)
What are you waiting for? Grab a table at Coal and tuck in!