New electric bike station opens at Princesshay!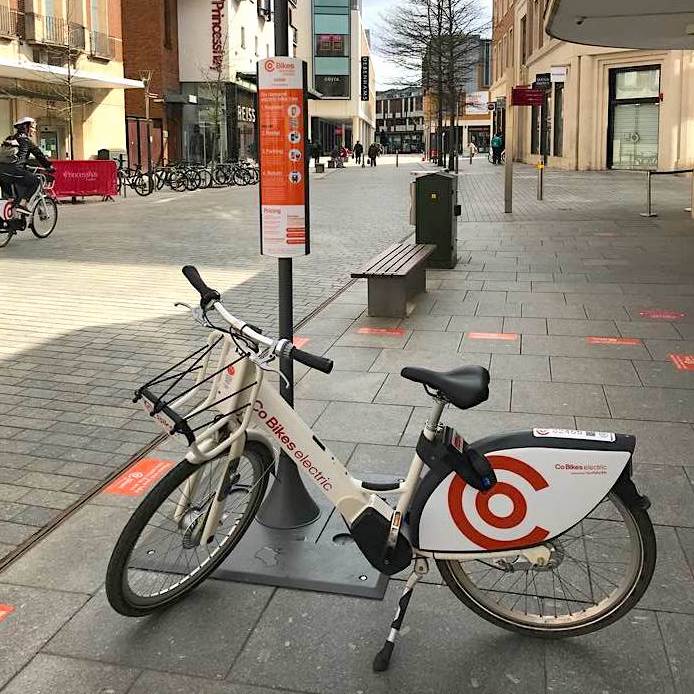 Hire a bike today and explore the city in style…
Located on Bedford Street, between Nationwide and Russell & Bromley, the Co Bikes 'dockless' station is so easy to use. Start by downloading the Co Bikes app on your mobile phone. After that, bikes are rented and returned within a virtual geofenced space. Floor vinyls at the centre clearly mark out the geofenced space – you simply push the bike back into the space marked out by the vinyls and lock the bike to end your hire.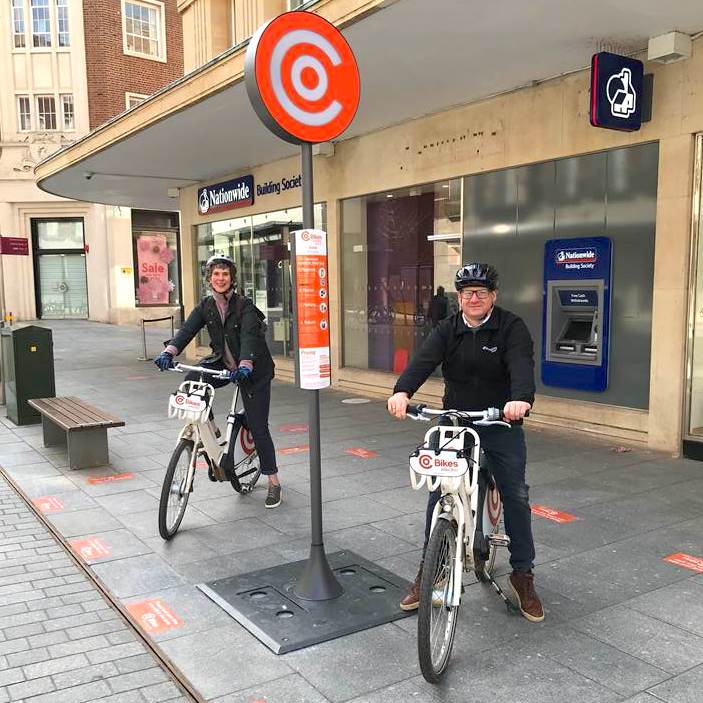 Mark Hodgson, Managing Director of Co Cars, the parent company of Co Bikes, says:
"Like much of the country, people in Exeter have embraced the electric bike revolution; we saw a 400 per cent increase in Co Bikes usage across 2020. I'm delighted that we're now able to bring Co Bikes to Princesshay, helping to support the reopening of the city centre with more zero carbon transport options."