Lucy Loves… spring menswear
I think menswear fashion blogs have as much to offer as women's style blogs do. So, this one is for the guys!
In this post, I'm sharing inexpensive shirts and shoes that will work seamlessly with your existing wardrobe this season. Who says you need to spend a lot of money to look good?
Shirts are staple items for every man, as they are so easy to style from day to night. I think the spring is the perfect time to hit refresh on your shirt collection – out with the old, and in with the new! This season is full of bright prints, light neutrals and lots of pink. Stock up on crisp cotton shirts for smarter days, and opt for utility-style 'shackets' for the weekends.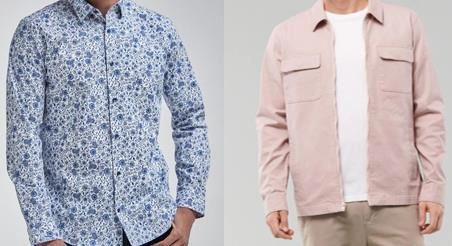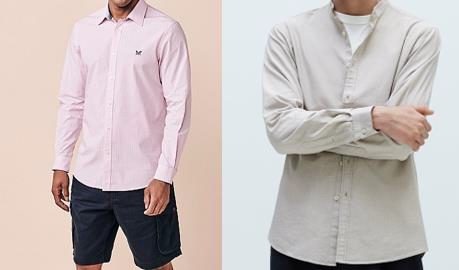 White floral long sleeve regular fit shirt, £25, Next 
Stretch full-zip utility shirt jacket, £39, Hollister
Crew slim fit micro gingham shirt, £57, Crew Clothing
Relaxed fit Oxford shirt, £19.99, Zara
Guys, it's time to throw away your worn-out shoes, and treat yourself to some new footwear for the spring. Choose a pair of casual and comfy loafers, or a pair of deck shoes, which are a great alternative to trainers. Navy and neutral tones are easy to wear with any outfit.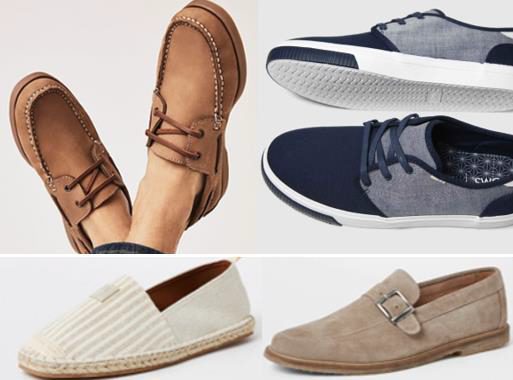 Austell deck shoe, £79, Crew Clothing
Toms navy Carlo shoes, £50, Schuh
Maison stone stripe espadrille shoes, £18, River Island
Ecru suede buckle strap loafers, £55, River Island