Follow our football listings…

Join us in The Hub this winter for a festive football and family entertainment mash up brought to you by Margoux and Exeter City Football Club.
There's fun for everyone!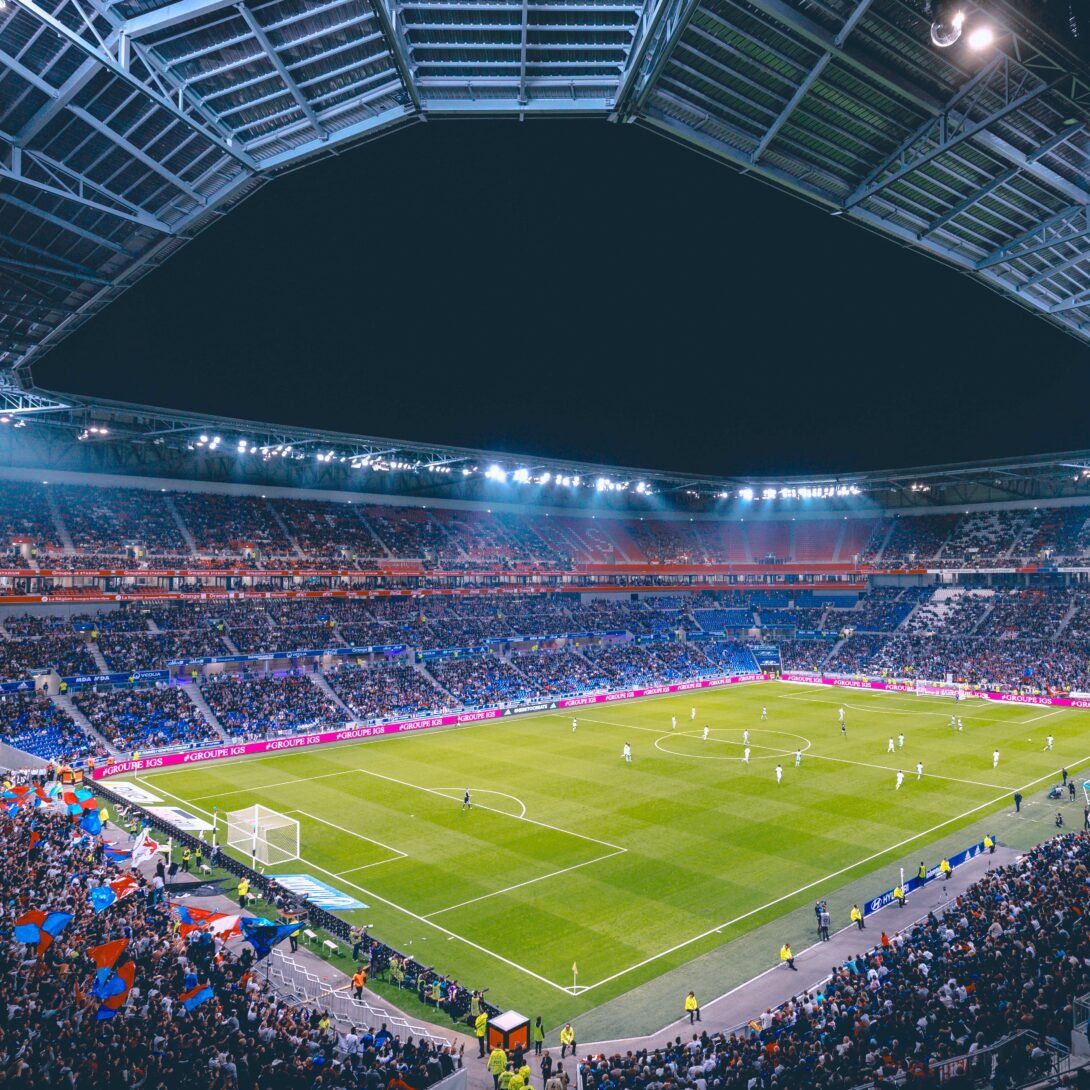 New for 2022, The Hub is an exciting collaboration between Margoux and Exeter City Football Club, which will open from 17th November in the main public square. Along with a brilliant programme of family entertainment, you can also enjoy an undercover space with a bar, plus live coverage of international football matches.
Watch this space and to keep updated, follow @princesshayshopping on Facebook or @thehub.exeter on Instagram.
Table bookings now available at The Hub – make your reservation via email @ thehub@margoux.co.uk
Football listings
| DATE | KICK OFF | MATCH |
| --- | --- | --- |
| 20/11 | 7pm | Qatar V Ecuador |
| 21/11 | 1pm | England V Iran* |
| 21/11 | 4pm | Senegal V Netherlands |
| 21/11 | 7pm | USA V Wales |
| 22/11 | 10am | Saudi Arabia V Argentina |
| 22/11 | 1pm | Denmark V Tunisia |
| 22/11 | 4pm | Mexico V Poland |
| 22/11 | 7pm | France V Australia |
| 23/11 | 10am | Morrocco V Croatia |
| 23/11 | 1pm | Germany V Japan |
| 23/11 | 4pm | Spain V Costa Rica |
| 23/11 | 7pm | Belgium V Canada |
| 24/11 | 10am | Switzerland V Cameroon |
| 24/11 | 1pm | Uruguay V South Korea |
| 24/11 | 4pm | Portugal V Ghana |
| 24/11 | 7pm | Brazil V Serbia |
| 25/11 | 10am | Wales V Iran |
| 25/11 | 1pm | Qatar V Seneagal |
| 25/11 | 4pm | Netherlands V Equador |
| 25/11 | 7pm | England V USA* |
| 26/11 | 10am | Tunisia V Australia |
| 26/11 | 1pm | Poland V Saudi Arabia |
| 26/11 | 4pm | France V Denmark |
| 26/11 | 7pm | Argentina V Mexico |
| 27/11 | 10am | Japan V Costa Rica |
| 27/11 | 1pm | Belgium V Morocco |
| 27/11 | 4pm | Croatia V Canada |
| 27/11 | 7pm | Spain V Germany |
| 28/11 | 10am | Cameroon V Serbia |
| 28/11 | 1pm | South Korea V Ghana |
| 28/11 | 4pm | Brazil V Switzerland |
| 28/11 | 7pm | Portugal V Uruguay |
| 29/11 | 3pm | Netherlands V Qatar |
| 29/11 | 3pm | Ecuador V Senagal |
| 29/11 | 7pm | Iran V USA |
| 29/11 | 7pm | England V Wales* |
| 30/11 | 3pm | Australia V Denmark |
| 30/11 | 3pm | Tunisia V France |
| 30/11 | 7pm | Poland V Argentina |
| 30/11 | 7pm | Saudi Arabia V Mexico |
| 01/12 | 3pm | Croatia V Belgium |
| 01/12 | 3pm | Canada V Morocco |
| 01/12 | 7pm | Costa Rica V Germany |
| 01/12 | 7pm | Japan V Spain |
| 02/12 | 3pm | South Korea V Portugal |
| 02/12 | 3pm | Ghana V Uruguay |
| 02/12 | 7pm | Serbia V Switzerland |
| 02/12 | 7pm | Cameroon V Brazil |
| 03/12 | 3pm | Netherlands V USA |
| 03/12 | 7pm | Argentina V Australia |
| 04/12 | 3pm | France V Poland |
| 04/12 | 7pm | England V Senegal* |
| 05/12 | 3pm | Japan V Croatia |
| 05/12 | 7pm | Brazil V South Korea |
| 06/12 | 3pm | Morocco V Spain |
| 06/12 | 7pm | Portugal V Switzerland |
| 09/12 | 3pm | Croatia V Brazil |
| 09/12 | 7pm | Netherlands V Argentina |
| 10/12 | 3pm | Morocco V Portugal |
| 10/12 | 7pm | England V France* |
| 13/12 | 7pm | Argentina V Croatia |
| 14/12 | 7pm | France V Morocco |
| 17/12 | 3pm | Croatia V Morocco |
| 18/12 | 3pm | Argentina V France |
| 26/12 | 3pm | Boxing Day Premier League |
| | | |
*Plus face painting with Josie @ Change Faces