Exeter College Fashion Report – We Can Do More
Yr2 Journalism student Hannah Barrnett
Thursday 22nd and Friday 23rd September 2022 saw Exeter College Dance Academy students taking their dancing feet from the stage to the catwalk with an array of sustainability as their attire. ​
​Princesshay hosted a two day event showcasing their recent ideas and projects regarding sustainability. Their slogan was the simple but effective 'We Can Do More!' Exeter College students studying a variety of subjects from makeup art, fashion and textiles to music thought the same and decided to get involved. As a music student got out his decks to play the backing music for the models and the makeup enthusiasts came together and created a sleek eyeshadow look on the models – using eco – friendly makeup.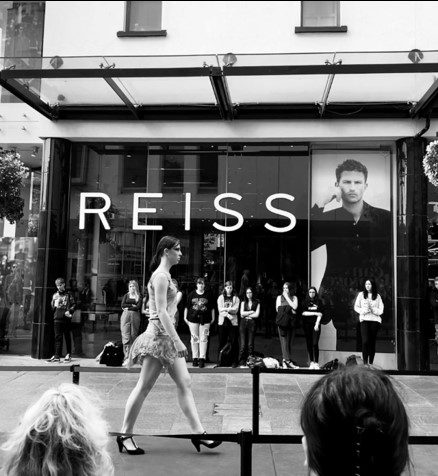 These students are experiencing their second week as first years of Exeter College and already they are being involved in show stopping experiences. Not only this but these teenage girl's voices are already being heard and changes are being made as they got to promote the importance of sustainable fashion along this runway. ​
The students researched and selected an environmental setting of choice and crafted this through recycled, un – wanted fabrics. Even caring for the un – loved material of a bedsheet!
Along with me and a handful of other budding journalists stood excited college students clapping with enthusiasm at something that you are normally only watching on TV. However, among us also stood some 'Gen Z' spectators. This means that the heavily important message of sustainability and the urge to practice this in fashion was being learnt by those elder. ​
​
So, these models didn't just serve looks on the runway, they served vital information. For all of us.