Christmas in Princesshay
Hands up who's looking forward to Christmas this year??!
We're calling it the 'seasonal comeback', a chance to get back to those things that make Christmas feel magical. It's all about bringing to life that Christmas spirit in Princesshay this year.
Whether its shopping late under the twinkly lights, hearing carols and Christmas music playing, browsing markets and sipping hot festive drinks from our Snow House Bar, we have more than ever onsite throughout November and December and can't wait for you to soak it all up.
Bringing Christmas To Life
Christmas lights
If you are needing to get in that festive mood then look no further. We believe a visit to Princesshay is guaranteed to deliver that inimitable Christmassy feeling. Wrap up and step outside with your family to take in the thousands and thousands of twinkling lights in Princesshay. As you stroll through Princesshay pause by Chief the stag, the illuminated throne and a huge Christmas tree decorated with over 300 individual decorations.
Christmas Charity Trees
We are pleased to be welcoming back the Charity Christmas Trees to Roman Walk. 35 Charity Trees will line Roman Walk from 18th November showcasing some of the amazing local charities and their causes.
Exeter Chiefs Trading Post
The Chiefs Trading Post will be onsite in Princesshay with all the merchandise any superfan needs this Christmas. Located in Eastgate in between Next and River Island it will be open Monday – Saturday 10am – 5pm, Sunday 11am- 4pm.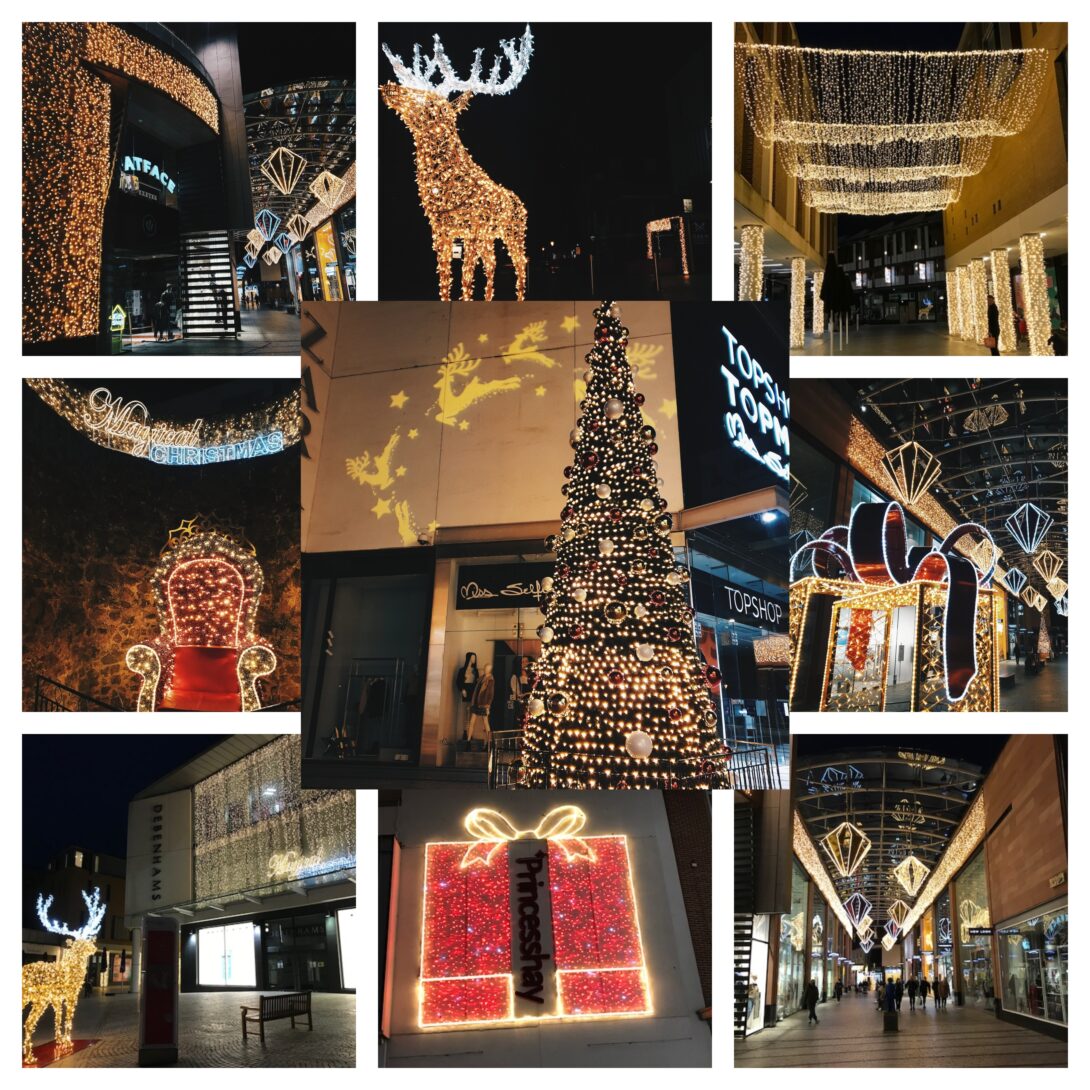 Snow House Bar & Domes
Join us for festive drinks in the heart of Princesshay with the return of the Snow House Bar & domes. Open from November 12th onwards, everyday between 11am and 10pm, with a merry mix of fully covered and heated snow domes, outdoor seating, Christmas bar and festive favourites such as bratwursts, crepes and freshly made churros from the nearby market stalls. Find out more about the Snow House Bar here.
Book here to secure a dome for your party.
Christmas Market
NEW for this year is an extended market area with 12 chalets offering a mix of gifts, jewellery and festive treats. We're talking hot choccies, hog roast, cheese, churros and more! Located on Bedford Street and Eastgate these pop up festive market areas will also feature a huge Christmas tree and a beautiful Christmas arch. The market areas will be open 9.30am – 6.00pm Monday – Saturday and 11am – 5pm on Sundays as well as trading late until 8pm on the final three Thursdays leading up to Christmas.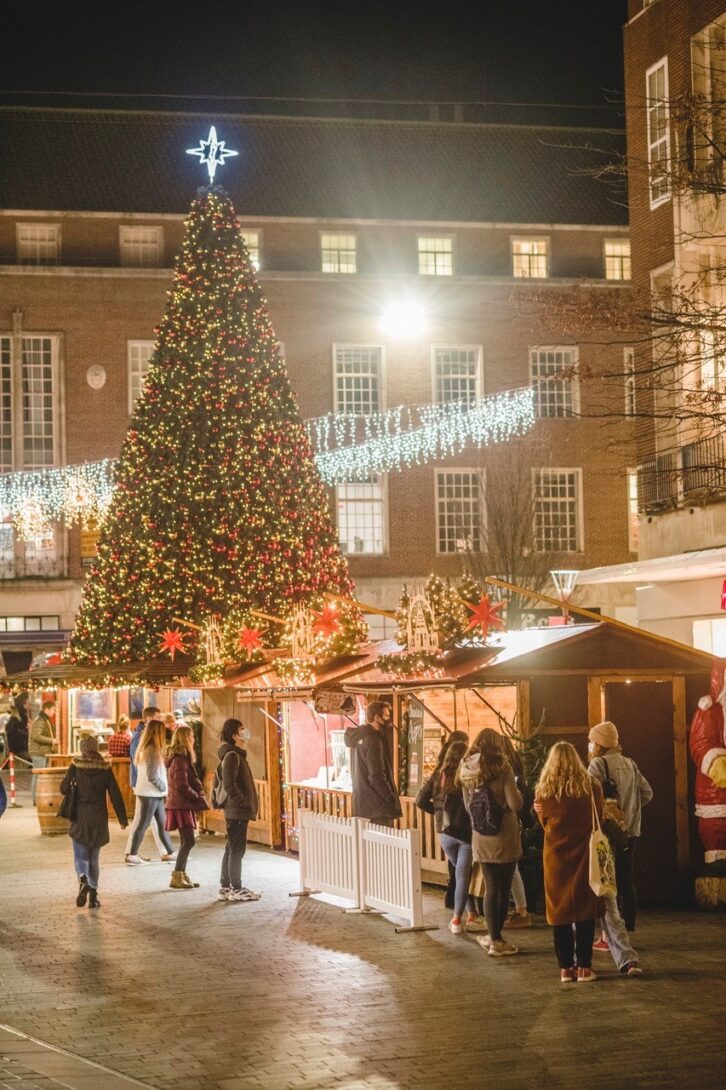 Late Nights
We will be open late on the following Thursdays in the lead up to Christmas with shops open until 8pm:
Thursday 9th December
Thursday 16th December
Thursday 23rd December
For our full list of Christmas opening times please click here.
Santa Claus is coming to town
We are VERY excited to announce that Father Christmas will join us on the first three weekends in December in a bespoke Christmas lodge located on Bedford Street to the rear of the former Debenhams building.
This activity cannot be booked in advance and will be on a first come first served basis. Santa's Lodge will be open from 10am – 1pm and 2pm – 5pm on the dates below.
The lodge will house a FREE letter writing activity for children to post their wish lists to the North Pole.
The cost to meet Father Christmas for a one to one family experience will be £8 per child. 25% of the sales will be donated to Princesshay's Charity Partner for 2021 – Families for Children. Each family will meet Santa as a group and the paying children will receive a beautiful gift box including a certificate, Santa's magic key, tree decoration and magic flying formula reindeer food.
There will also be an opportunity to buy other festive merchandise from the lodge.
Santa's Lodge Dates
Saturday 4th December
Sunday 5th December
Saturday 11th December
Sunday 12th December – Santa will be Makaton signing on this date
Saturday 18th December
Sunday 19th December